JAPAN TEA Goodwill Ambassador presents Seminar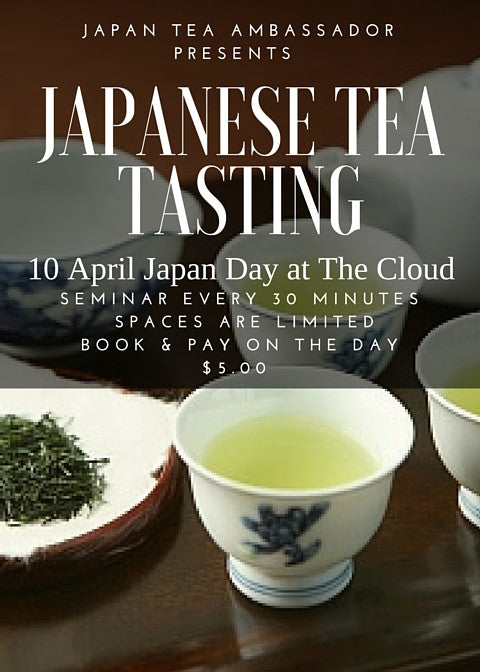 I am a JAPAN TEA Goodwill Ambassador as appointed by the JAPAN TEA Export council which is the part of the Ministry of Agriculture, Forestry and Fisheries. My role is to promote Japanese tea to New Zealand in professional manners and correctly endorses its value. As a part of Japanese food, tea is an important part of Japanese life and culture. I would like to raise awareness about Japanese tea by helping Kiwis appreciate its true value and familiarize it as healthy beverages.
At Japan Day on the 10 April, I will be presenting Japanese tea seminars, as a way to experience brewing tea with KYUSU (Japanese tea pot) alongside a tasting session.
Seminars run every 30 minutes with a limited number of spaces available. The price is $5.00. Booking and payment will be on the day at our stall.
Come and join our seminar, and explore the taste of Japan.
Many thanks to the Japan Day committee- for allowing the opportunity to hold these seminars
---
Leave a comment
Comments will be approved before showing up.