Come and visit us at The Chocolate and Coffee Show this weekend!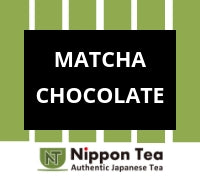 Explore and taste authentic Japanese tea at the Chocolate and Coffee Show!
 Held on Sat 6 & Sun 7 October 9am-5pm at the Cloud. Japan Tea Goodwill Ambassador, Chiwako Hoshina, will present an "All about Matcha tea" seminar at the BARISTA ZONE 10 am each morning!
 Our stall is located at #35 - visit us for tastings and purchases of authentic Japanese tea from Nippon Tea.
 Special prices and deals available so don't miss out and see you there!
---
Leave a comment
Comments will be approved before showing up.